As a real estate agent, you probably spend a lot of time yearning after your competitors' book of business—wishing it was your sign that was going up in the neighbors' yard—and generally wanting more seller clients, their listings and their referrals.
But what if you could flip the script? What if, instead of salivating over listings, you had the power to make sellers want you? Good news! You can.
These days it's common for potential sellers to interview multiple agents before they pick one. Use that to your advantage. Follow these five tips and set yourself apart from the competition.
1. Prep yourself before you wreck yourself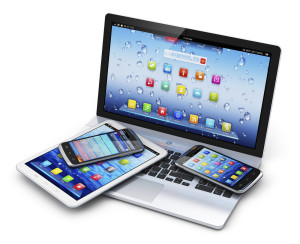 Like or hate it, we live in a digital era. Sellers will have first impressions of you long before you walk in the door. Your prospective client might have heard about you through the word-of-mouth, called you from a yard sign in front of their neighbors' house or found you online. Wherever they originally learned about you, by the time you meet with them they will likely have researched you enough to know which restaurants you prefer, where you were educated and where you spent your last vacation. And yes—they'll check reviews to see what your clients say about you.
Make sure your online storyline is consistent and the Facebook "you" aligns with the LinkedIn "you," the Zillow and Trulia profile "you," the website "you," and so on. You win listings based on how well you sell yourself and your clients' properties, of course. So make sure you sell one version of yourself: your best self.
Beyond appearances (which are important), there is a lot you can do in advance of a listing appointment to position yourself favorably in the eyes of would-be home sellers. Follow these best practices to construct your brand and sell your best self:
Prove that you've done what you say you can do. Be aggressive and unapologetic about trumpeting the total value of all the properties you've sold this year—on your Zillow Group profile, your website and your social media pages. This is about showing versus telling. Nothing showcases your ability to close a deal quite like sharing the total value of all of your closed deals with potential clients.
Know your niche—and your market. Make it a point to see every single home that comes on the market in the ZIP codes you specialize in—and make every attempt to get inside those that aren't on the market. Be able to speak knowledgably about how they compare to any property you're called to list. If you're a niche agent in horse properties, for example, you should know everything about the horse properties in your market and the things that keep horse property buyers and owners up at night.
You are building your brand and proving your expertise even when you are casually chatting real estate in line at the local cafe. You never know who else might be listening.
Be where your targets are and know who they know. Where do your target buyers stay when they come to town? Where do your target sellers get their cars serviced? Which is their favorite local restaurant? It's your job to know everyone who works at the car dealerships, the front desk staff at the hotels and the servers at local eateries: These connections can generate valuable referrals. Don't neglect the brand-building power of a well-placed referral. You want the right people talking about you at the right time.
Have a presence everywhere there's a conversation about your niche or specialty. A seller shouldn't have to guess what price range you work in or which neighborhoods you know. Speak about it yourself and have other people do it for you. Shoot videos of client testimonials, answer questions about your target market on Zillow Group forums and add client reviews to your online profile. If you're trying to own a market, then that market should be completely clear from a five-second glance at your profile, website, blog or Facebook page.
Make it about business. Yes, you should be a whole person, but save the warm and fuzzy parts for your pals. Your online life should reflect you as a professional. Occasional dog pictures are okay, but keep the superfluous stuff to a minimum. Despite what you may have heard, potential sellers don't really want to feel like they know you, they want to know they can trust your real estate knowledge, marketing and negotiating skills. They want to feel confident you can get them the best possible price for their property.
2. Handle these marketing musts
Nobody dives into marketing knowing everything and being the best at it from the get-go. Mastery of the basics provides a solid foundation for making your brand memorable, effective and trustworthy.
Get your tagline. You want to be remembered. Make it easy with consistent branding and a snappy catch phrase. Think about your unique personality and what you bring to clients, then capture its essence in a short but attention-grabbing phrase.
Post your phone number. Everywhere. Plaster your phone number all over the web. If a seller is thinking about doing business with you, they shouldn't have to search for ways to contact you or fill out a lead capture form, they should be able to call you directly. Feature your number on your Zillow Group profile, social media platforms and every single page of your website.
Clean and clear your home page. Imagine you're a seller who just landed on your website. Will you see beautifully photographed, prominently featured homes and plenty of proof that selling homes is your business? Or will you see a mish-mash of low-resolution photos, outdated hyperlinks and way too much text? There should be nothing confusing on your website. No pet pictures. No flashing animations. No fuss. Just straightforward home marketing and proof that you know how to sell.
Fill your social media pages with property-specific photo albums. Your online presence should be about your business and organized social media marketing can help you win listings and sell homes. Don't just post a link to a listing; be thoughtful and deliberate about presenting it. Organize each album by property address and fill it chock full of pictures, neighborhood information and, of course, a link to the full listing on Zillow Group sites.
3. Conduct your intel and research the competition
Having your finger on the pulse of your market is a challenging, unending effort, but knowing precisely what, where and why things are influencing your area sets you apart from less motivated and less competent agents.
Know your market. Know what's listed, what's recently sold and what's coming on the market. Also, know what's driving your local market, whether it's foreign buyers or Facebook's IPO.
Master the data on niche areas that drive local deals. That means you need to know what is shaping the local economy. Sudden flurry of activity? Your job is to find out what is causing it. Become the authority on who's buying (investors? 30-somethings?), what's selling (how can you align this listing with what's hot?) and what's not (you don't want to get stuck with a house that'll never sell).
Have a handy "market update" sound bite ready at all times. Make sure it includes your own special insights, thoughts and takeaways the seller can use in their own listing and pricing decisions.
See for yourself. Nothing tells you what's happening in the local market better than literally going out and seeing it for yourself. Visit every house you can get into in your area—listed or not. That way, you can have a more skillful and knowledgeable conversation about the comps and how comparable they really are (or not) than any other agent you compete with.
Know your competition—and the seller's. You know that listing agent whose sign drives you crazy because you see it everywhere? What are they listing? How long are they sitting? What's the difference between the listing and sold prices? How many price reductions do they normally have, if any? Where is their marketing or pricing strategy weak? Figure out how your offering can be different and better—and be prepared to counter the things your seller is likely hearing from other agents.
4. Be willing to work for it
Selling real estate is a lifestyle. Be passionate about it and show your passion off. Come into the listing appointment pumped about the house, about the market, about the dream. That energy rubs off. During thelisting appointment, be specific about your plan for this house. Don't worry, you don't have to reinvent the wheel every time. Just develop a generic list of to-dos before every listing presentation checklist and tailor it to each house.
Money talks, so highlight the investment you make in each of your listings. If you pay photographers and assistants to make sure every listing is online and marketed beautifully, let sellers know that. Those costs are investments you make because you're serious about selling. Don't hide that investment. Mention the paid advertising and professional services you employ to move a house off the market. You want your seller to know you are enthusiastic about selling their home.
Say a listing interview runs an hour long. You can spend 3 minutes talking about the overall market. The rest of that time should be spent connecting emotionally with the seller, showing off your knowledge of the market, showcasing how you sell homes in the market, and talking about pricing. Emphasize your special sauce: Do your listings sell faster than average? For more than average? Having the comps handy is a must, but you should also have actual addresses of the homes you've sold, along with the list prices, sale prices and days on market of your recently closed listings.
5. Package everything impeccably
Appearances matter. No matter what level you sell at, your clients want to know they are dealing with a professional. So dress like one. An impeccable appearance wins business.
Come equipped. Walk in the door equipped with the latest, fully charged technology and know how to use it. Details like that prove your ambition and make the case that you are a next-generation marketer.
Impress your clients. If your clients are luxury homeowners, amp up your chinos and blazer with a more upscale wardrobe; you might be delighted by how fantastic you look when you don't take your outward appearance for granted. The idea is to your dazzle your clients and that goes beyond the style of shoe you are wearing. Also, when you walk through the house, notice the homeowner's hobbies. Mention them. Make small talk. It doesn't matter if you don't like baseball, they like baseball—so be eager to talk about it.
CONFIDENCE: Ooze it. You are asking a homeowner for their confidence in you; don't expect to get it if you don't have it yourself. Pump yourself up in the morning. Give yourself a little pep talk every day. It helps. Even if it feels like a stretch at first, it'll pay off.